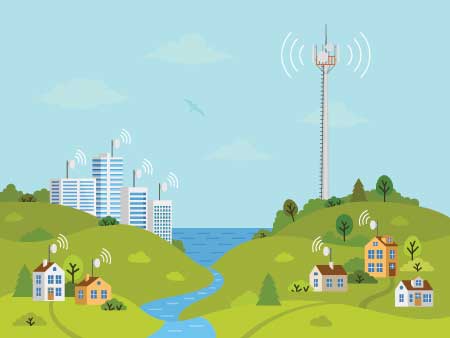 Failover Internet Solutions
Internet uptime is critical. With the connected world that we live in, sometimes there is a need to always have the availability to get online. Island IT Pros can develop a solution for you to keep connected.
LTE Cellular Failover
DSL Backup
Fiberoptic Internet
Broadband Cable Connections
We will assess your needs and develop a plan that is easy to understand and customized for your internet processes!
Wireless LTE Failover
The advanced LTE router allows any Ethernet connected device to utilize cellular wireless data for either primary or backup connectivity. Our most affordable solution, don't full price for a data plan you may rarely use, we offer a ZERO USAGE backup plan at a fraction of the cost of other providers plans.
DSL Always On Internet
DSL is a fast and inexpensive internet solution for Small Businesses. A modem plugs into a phone line connecting to a DSL network with an IP backbone and full network connectivity. Digital Subscriber Line Internet has proven reliability and the ability to scale with your business.
Business Fiber
Fiber Internet is the newest and fastest way to get online. It is the best choice for business operations that require blazing fast speeds on a dedicated connection. Many buildings are "Fiber Ready" for AT&T or CenturyLink giving you a faster install time than traditional internet alternatives.
Ready To Stop Waiting?
Next time your internet slows down or fails - don't be frustrated.
Contact US
More businesses are choosing Island IT Pros to help them Stay Connected.